Hermès Birkin Touch 25 Bleu Saphir Togo, Bleu Marine Matte Alligator Rose Gold Hardware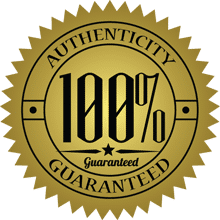 At Bagover, we ensure every single bag we take in is 100% authentic, or your money back. Click here to read more about our authenticity promise.
Shipping Policy
Bagover offers domestic US shipping through UPS with signature confirmation required. International shipping is coming soon. Our standard shipping is 2-5 business days from our confirmed shipment date. 
We offer free shipping on all orders $650 and up. Any orders under $650 will include a shipping cost of $32.
Return Policy
We offer returns within 5 days of your confirmed delivery date; after this deadline, all items are final sale and cannot be returned for a refund. At this time, we do not offer free returns; if you chose to return your order, it would be at your own expense for the shipment.
Hermès Birkin Touch 25 Bleu Saphir Togo, Bleu Marine Matte Alligator Rose Gold Hardware
The Birkin Touch is something new and a little different from Hermes and combines the main body of the bag in Togo leather, the flaps, handles and straps are all in Matte Alligator – it's a striking combination of the two leathers, in Framboise a glossy deep pink reminiscent of fresh raspberries.
What's the story with the Touch Birkin – a few years ago Hermes started crafting bags with just a "touch" of exotic leather. And it's not just Birkins—Touch Kellys, Touch Picotins, and even Touch Baton de Craies have been spotted! These bags are considered "Limited Edition" for Hermès purposes and are quite rare. The Touch Birkin, naturally, is the most iconic of them all. In most cases, the Touch Birkin has "touches" of exotic leather—either crocodile or alligator—on the flap, sangles, handles, and clochette.
The rest of the Birkin remains either Togo leather or Novillo leather. Togo is usually paired with shiny croc/alligator, while Novillo tends to go along with matte croc/alligator, but this is not a hard-and-fast rule as you can occasionally find the opposite combinations. Additionally, Hermès only releases Touch Birkins in a small selection of colors.
Condition: Store Fresh
Hardware: Rose Gold
Color: Bleu Saphir
Bleu Marine
Collection: 2022
U25cm: 10″ W x 5″ D x 8″H
Material: Togo Leather, Matte Alligator
"This was my first purchase and everything about the process was seamless and easy."


"I received it just as described, fast shipping!"



"Super responsive company! My bag shipped really fast and was in great condition. Definitely ordering from here again"